The Medic is a character appearing in Season 4 of Killjoys.
He is portrayed by actor Jeff Sinasac.
Biography
The Medic is an employee of the Debtor's Colony in the Alcador Cluster. He provides medical treatment to debtors and harvests organs from indivduals that are paying off their debts by acting as an organ harvesting hosts.[1]
He was killed by John Jaqobis, when he attempted to take D'av, Delle Seyah Kendry, and himself for their organs.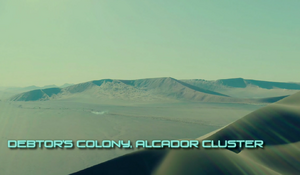 Appearances
References